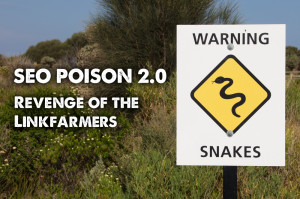 It seems like it was a millenia ago that I wrote this article outlining the dangers to your web presence of purchasing sketchy backlinks -> SEO Poison: What you get when you hire a link farmer
In it, I wove a cautionary tale to marketers who are fed promises of 'Page 1 on the Google!' by less-than-reputable companies who claim to provide lots of backlinks to your site to help increase your rankings. However, these promises come with a heavy does of black-hat SEO practises that end up causing far more damage to your website than you'd expect.
You see, Google doesn't like websites that try to game the system. Google really, really doesn't like them. In fact, as you may be aware, Google releases regular updates to their algorithm, called 'Penguin' updates, in order to filter out sites that use shady backlinking to try and rise up in search results. If you give in to the glittery lure of cheap backlinks, prepare to have your site stomped in to the ground when Google releases a new Penguin update. It's happened before, it'll happen again, so be vigilant and follow with legit backlinking methods. In other words, if it sounds to good to be true, it most definitely is.
And yet, what of my original SEO Poison article? Well, I'm glad you asked! In true head-shaking, face-palming, rage-inducing fashion, ever since that post went live, those spammy linkfarmers decided that my article would be the absolute PERFECT place to try to jam in a bunch of garbage backlink comments. And it's been happening a lot lately.
Behold, the latest batch of crap comments that have been banished to the depths of spam hell: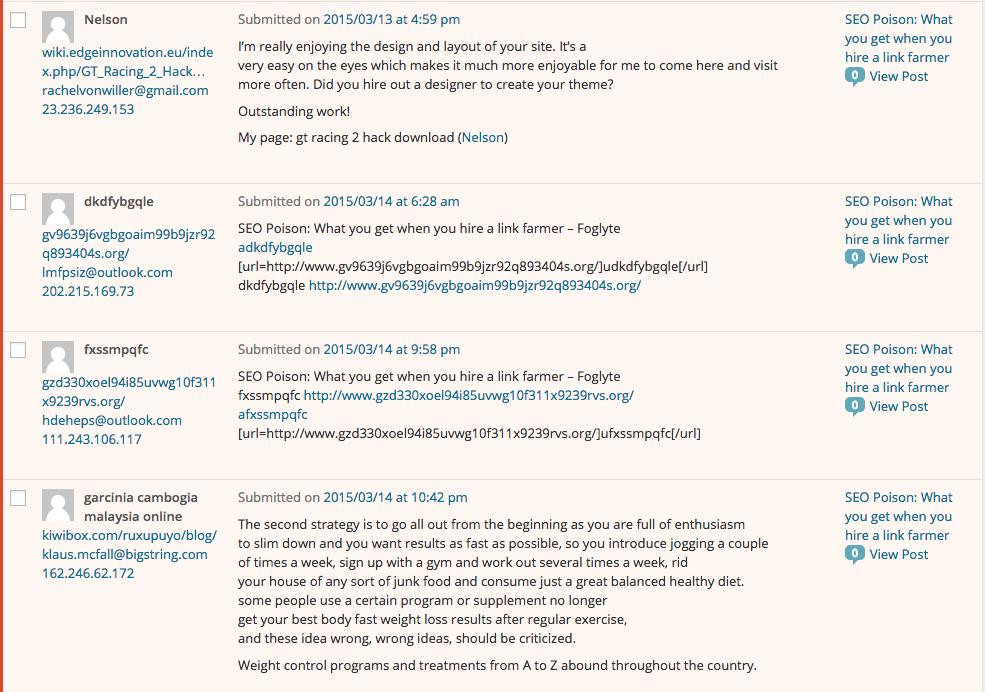 Oh, and here's a few more…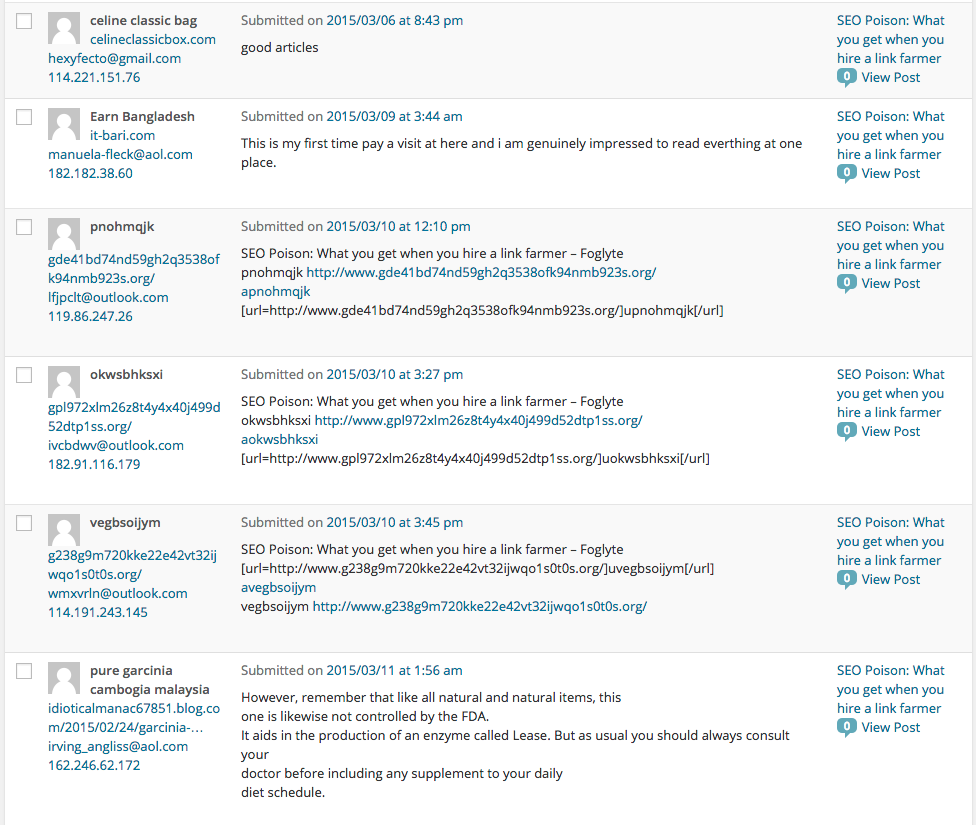 And just for giggles, a few more…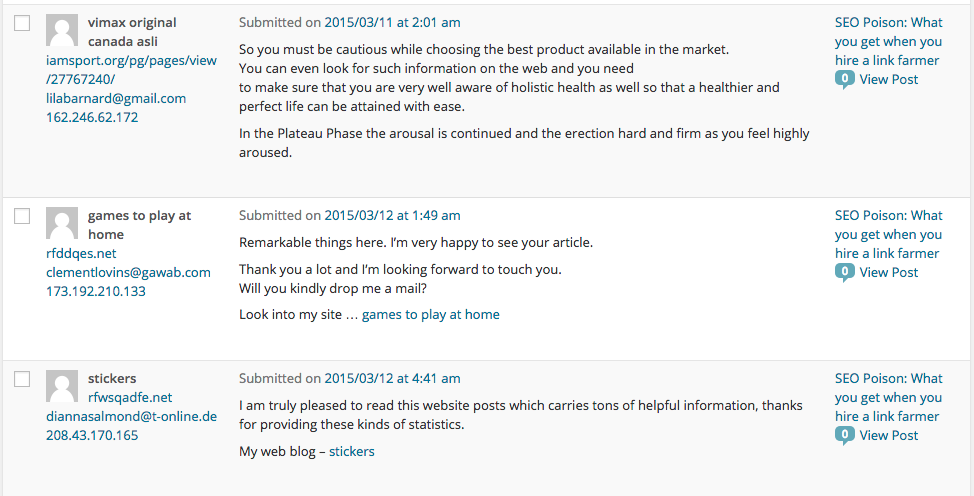 THIS is what you're paying for when you hire those people. They're so relentless and single-minded in purpose, they fail to even recognize that they are posting crap backlinks on an article specifically written to call them out on the very sleazy practise they are employing.
In the words of Kent Brockman, "There's only one word for that, ladies and gentlemen: IDIOCY"
Don't. Hire. Those. People.
Backlinks, just like any other aspect of your web presence, need to be built based on QUALITY and RELEVANCE. You don't get those attributes by gaming the system. Put in the effort to find relevant locations on the web to place quality backlinks and you will reap the rewards.